National Fatwa Council chairman Tan Sri Dr Abdul Shukor Husin has clarified yesterday that the council's declaration that foreign exchange (forex) trading was "haram".
I don't even know how to play Forex, never have an account (though I did thought of joining a couple of times) so I don't know what's in it that make it labelled as "haram"
However this fatwa is for only Internet-based Forex, not through buying and selling foreign exchange at licensed commercial banks, Islamic banks, investment banks and international Islamic banks as provided for under the Exchange Control Act 1953. So if you're still interested in Forex business, you need to do it manually at the banks.
News I referred to :
Only real-time spot forex 'haram', Fatwa Council clarifies
UPDATED
Found this video on Youtube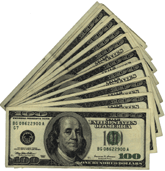 glitter-graphics.com