* I'll be busy again this weekend. The senior teachers that involved in Prostar Sport Carnival choose me to prepare the gifts. Oh yeah, I am
famous
:p I already order the hampers needed for participants, I just need to shop for VVIP. I think I'll hit the town this weekend and look for something cool. They want the VVIP's hamper to be fill with foods (honestly...) I already know a shop near CIMB bank in front of Pekan Rabu that sell traditional food in cool packaging, I'll just go there. The only problem is where can I found a cool paper bag to fill it in (they want a paper bag) I know lots of store that sell paper bags but they're not really appropriate to give to VVIP...
* Since I am kinda of busy lately, I tend to buy stuff through catalog order. That includes my new handbag and a handbag to give to my mum. My fellow teacher is getting richer since she's the agent.
* I'm craving for sushi right now...that new pizza from Pizza Hut is nice too...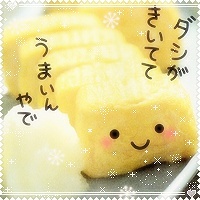 glitter-graphics.com
Why am I so hungry?