Since you'll be going to Hong Kong for a couple of days (and may not be reading this until you get back), I still wish you have a safe trip on your journey. Enjoy it as much as you can and don't forget to bring me back something Hong Kong :p!!!
And as a reminder from my mom (and yours as well), don't forget to be very careful! She constantly nag me to tell you this >.> Be careful of strangers, be careful not carry any stuff for others, be careful not get cheat while shopping (HK full of fake stuff!), be careful while doing everything, I could go on forever. Ok, so I passed you the message.
Enjoy your trip!!!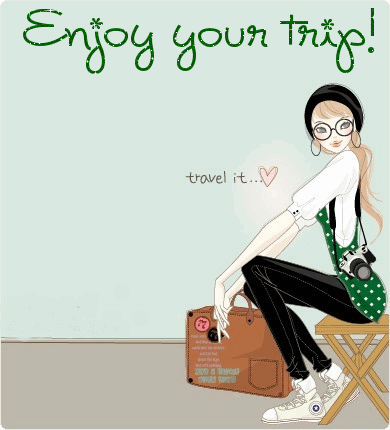 glitter-graphics.com
P/s : The girl in the pic isn't you!