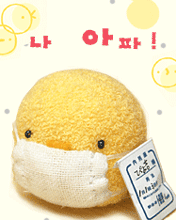 glitter-graphics.com
* I'm affected by sick bug, maybe flu or just fever but right now my throat is sore. I think Kelantan doesn't suit me. If not, I won't be affected by the wheater.
* Got class to teach today~~~ I don't want to talk much under this condition but I don't have a choice.
* What happen to my car? My agent is kinda slow. I need to push him a bit I think. I need to practise before school term ended.
* ~~~~